At this time of year when the days are getting shorter and shorter, holiday lights are a welcome change!
There are some light festivals in the area to take note of at the bottom of this post, but first, a few tips on decorating your own home.
Storage: A friend recently told me that her holiday lights are done because mice got at the wires. Yikes! So make sure you store your lights well in closed containers (I actually store them in the original boxes) where the bulbs won't get broken and the wires won't be chewed.
Lights: Next on the list, before you start hanging the lights, plug them in. Replace any burnt out bulbs. Before you do lots of work, make sure your lights work!
Design: What colours are you using? What do you want to highlight: the door? roofline? shrubs? path? Are you using one colour to highlight the door and others on the shrubs? Have fun and change it up a little!
Buddy up: If you're hanging your lights up high, make sure you have a buddy to hold the ladder (placed on even ground) and hand you supplies while you're up there.
Have fun!
Some local Light Festivals are listed below. Take the loved ones and make a night of it!
(click the images or headings for more info)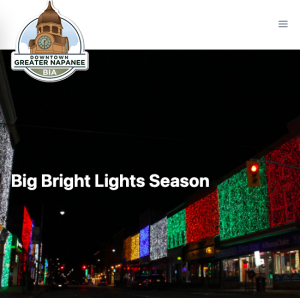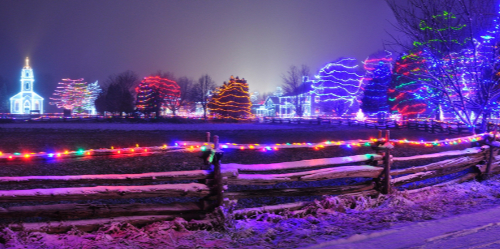 And if you're not in the Kingston area, there are plenty of light festivals around the province. Check them out on todocanada.
You Light Up Our Lives! Win a $100 Canadian Tire Gift Card
Email Lynn <[email protected]> a photo of your holiday lights so that we can share it on social media. We will do a random draw on Dec 21, 2021 for a $100 Canadian Tire Gift Card (just in time to buy more lights at the Boxing Day sales!). By emailing your photo you agree to have your photo posted to our social media channels, and to receive emails from Lynn Wyminga & Lorna Willis, Sales Representatives, Nadeau Real Estate Group, brokered by eXp Realty of Canada, Inc.
(Images from linked websites)