Lorna and I both love all things art, handmade, and local, so when the local holiday market season is upon us we get pretty excited! I've rounded up all of the local markets in Kingston, Gananoque, Napanee, Lyndhurst, Bath, Glenburnie, and Westport that I could find. Apologies for missing the ones on November 4 & 5 – they start right up on the heels of Halloween. If we missed one that you'd like us to add, just contact me and let me know. Listed by location and chronologically below. Shop local and have fun discovering all of the artists, artisans, and small businesses that this amazing area offers!
As for my Amherst Island folks, the St. Paul's Bazaar is at The Lodge on Amherst Island on November 18, 2023, 10am – 2pm and I do believe the Weasel & Easel and Rossland Gallery will be open on that day as well.
Bath | Gananoque | Glenburnie | Kingston | Lyndhurst | Napanee | Westport
Bath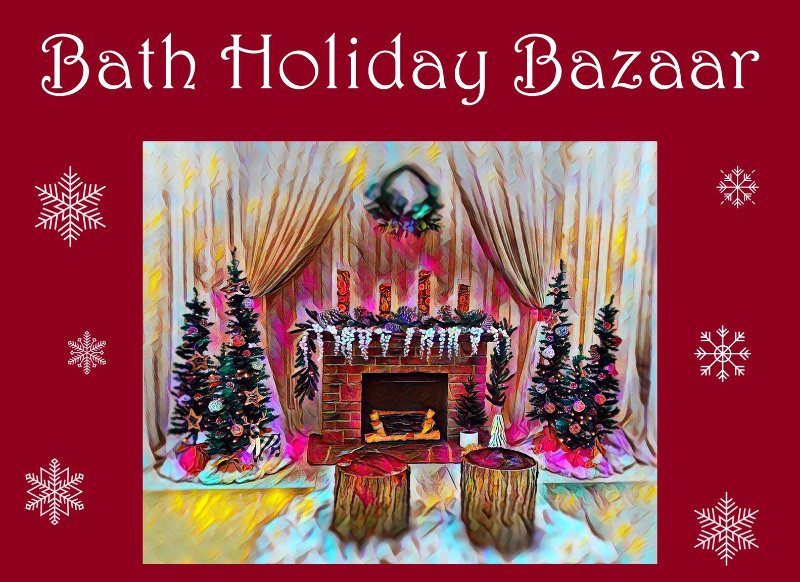 Saturday, November 18, 2023, 9am – 3pm  >  2 events in conjunction:
Bath Holiday Vendor Market presented by The Odessa Horse & Pony Club  @ St. John's Hall, 216 Church St. Bath
Bath Holiday Bazaar presented by The School Advisory Council of Bath PS @ Bath Public School (across the road)
Together, you can shop over 100 vendors!
Bath Holiday Vendor Market info: https://www.facebook.com/events/683279640566033
Bath Holiday Bazaar info: https://www.lennox-addington.on.ca/explore/bath-holiday-bazaar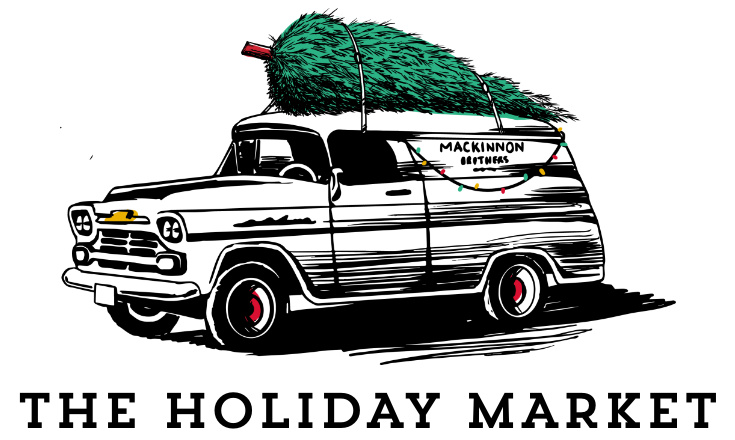 November 25-26 & December 2-3, 2023, 10am – 5pm
MacKinnon Brothers Holiday Market @ The Old Barn, MacKinnon Brothers Brewing, 1915 County 22 Road, Bath
Over 50 local artisan & food vendors each weekend. Photos with Santa, cookie decorating, sleigh rides, and more.
For more info: https://www.mackinnonbrewing.com/the-holiday-market/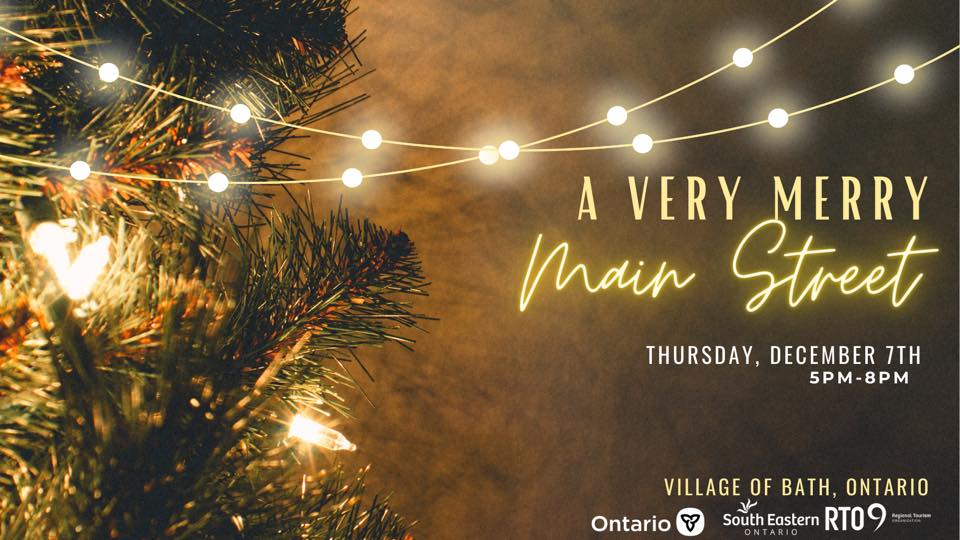 Thursday, December 7, 2023, 5pm – 8pm
A Very Merry Main Street presented by the Bath Business Bureau @ Main Street, Bath
They're back with another twinkly-light-lit, musical, community-filled evening celebrating the festive season in our beautiful little lakeside village.
Check below for more details on vendors, special guests (🎅🏻), activities, and more!
For more info: https://www.facebook.com/events/1529777017555067
Gananoque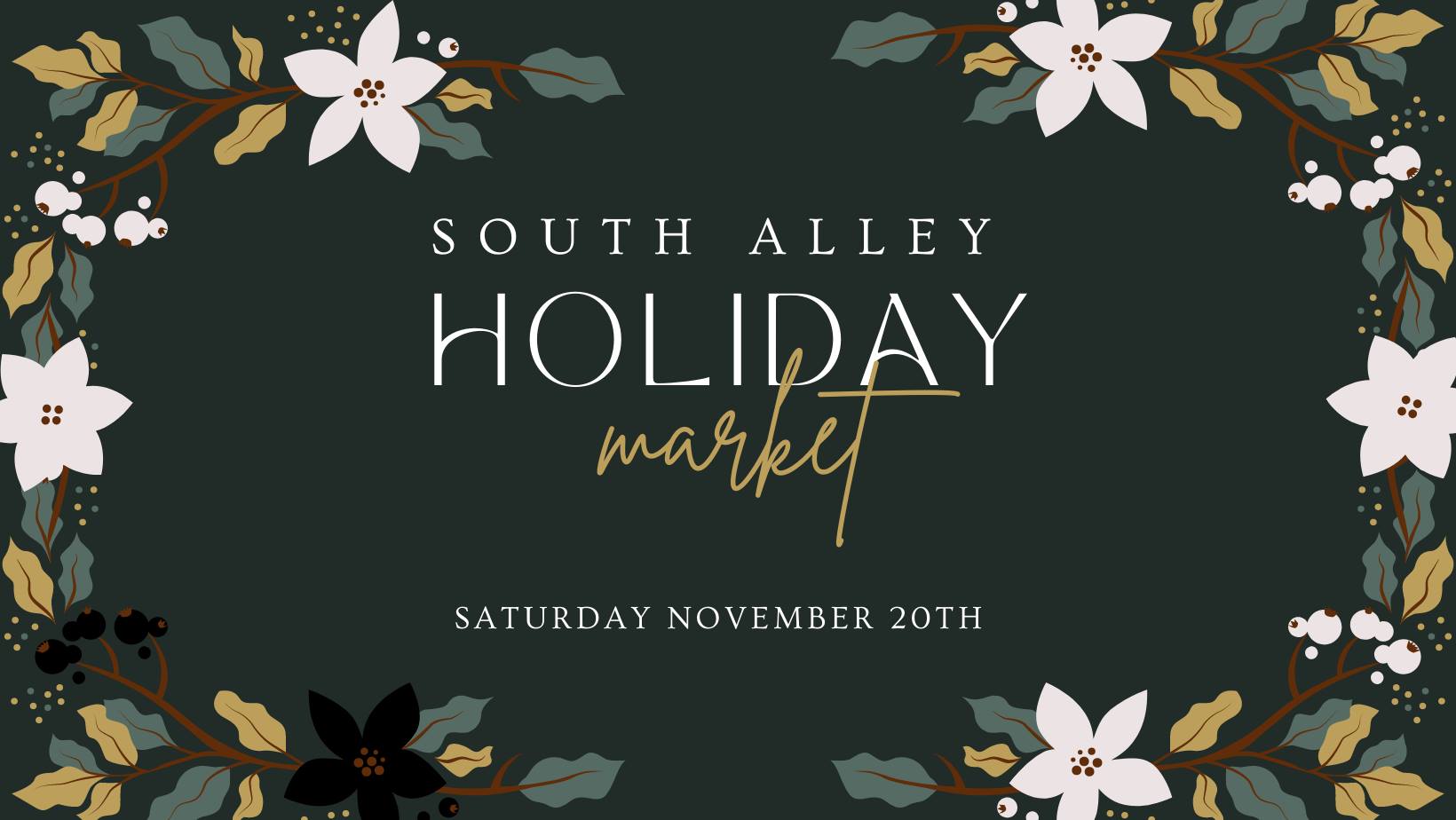 Saturday, November 18, 2023, 3pm – 8pm
South Alley Holiday Market @ South Alley between William Street and Charles Street, Gananoque
A fun night of community, arts, and handmade wares. We have 40 vendors and food trucks lined up for a magical night of shopping under thousands of Christmas lights.
For more info: https://www.facebook.com/events/south-alley-gananoque/south-alley-holiday-market/592630588550889/
Glenburnie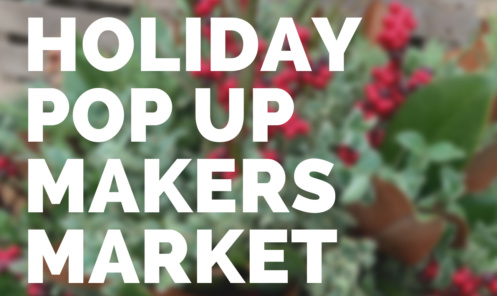 Sunday, November 12, 2023, 10am – 4pm
Holiday Pop-Up Makers Market @ Sun Harvest Greenhouses, 2542 Perth Road, Glenburnie
Browse local, one-of-a-kind goods at Sun Harvest Greenhouses during their largest ever Holiday Pop-Up Makers Market. Meet new and returning vendors while taking in the beautiful holiday aromas of the greenhouses.
Kingston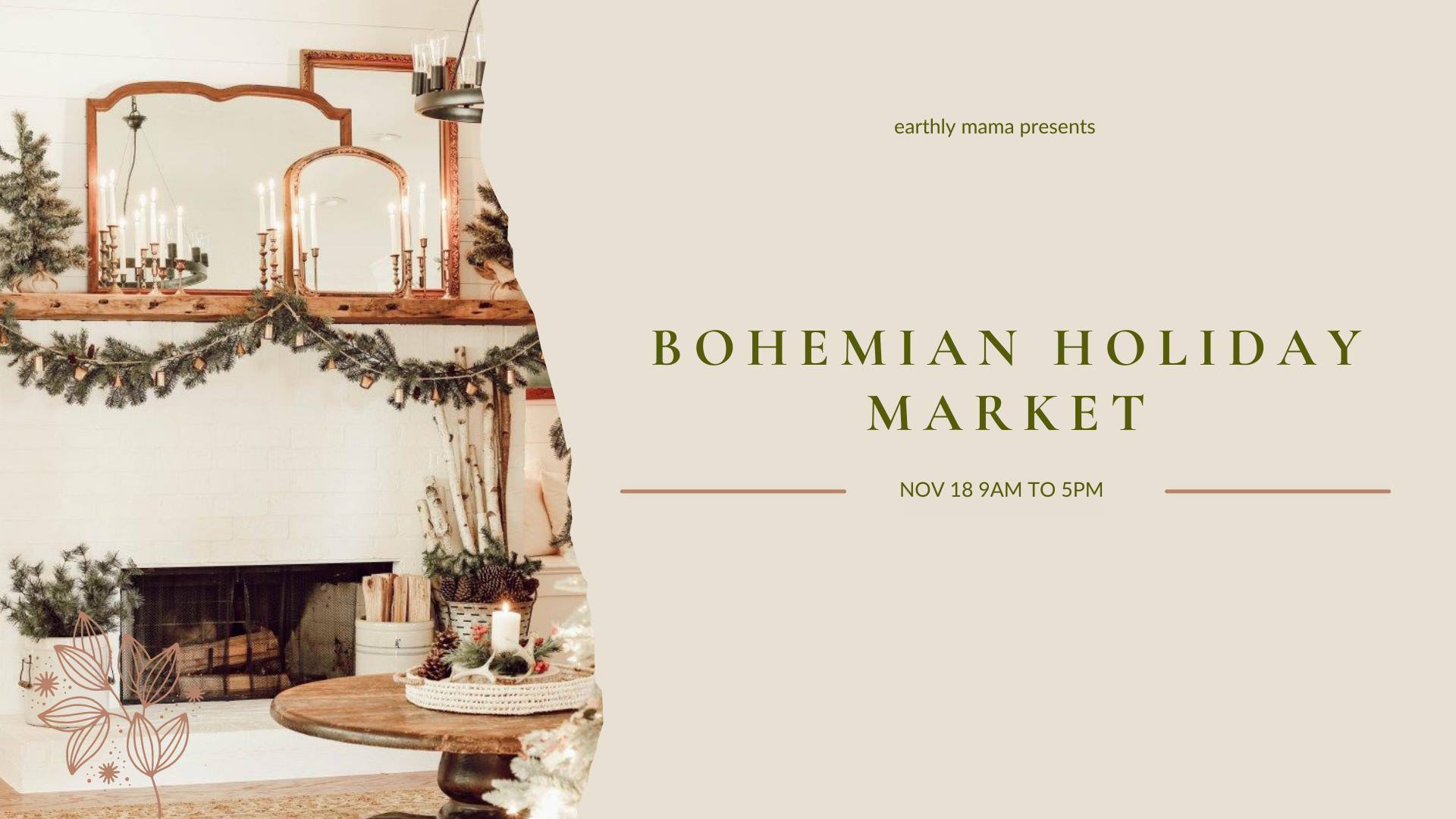 Saturday, November 18, 2023, 9am – 5pm
Bohemian Holiday Market @ Fractal Workspace, Unit 100 – 623 Fortune Crescent, Kingston
Showcasing some incredible small Canadian businesses from in and around Kingston. This holiday season help us promote shopping small and come and shop from this incredible line up of boho makers. This event is DEBIT and CREDIT only.
For more info: https://www.facebook.com/events/774440211105860

Saturday, November 18, 2023, 10am – 4pm
Home for the Holidays Gift & Craft Market presented by Habitat for Humanity @ 153 Van Order Dr, Kingston
Our annual Home for the Holidays Gift and Craft Market with great local vendors, festive music and the chance to add decorations to a parade float!
For more info: https://www.facebook.com/events/1353572298867719/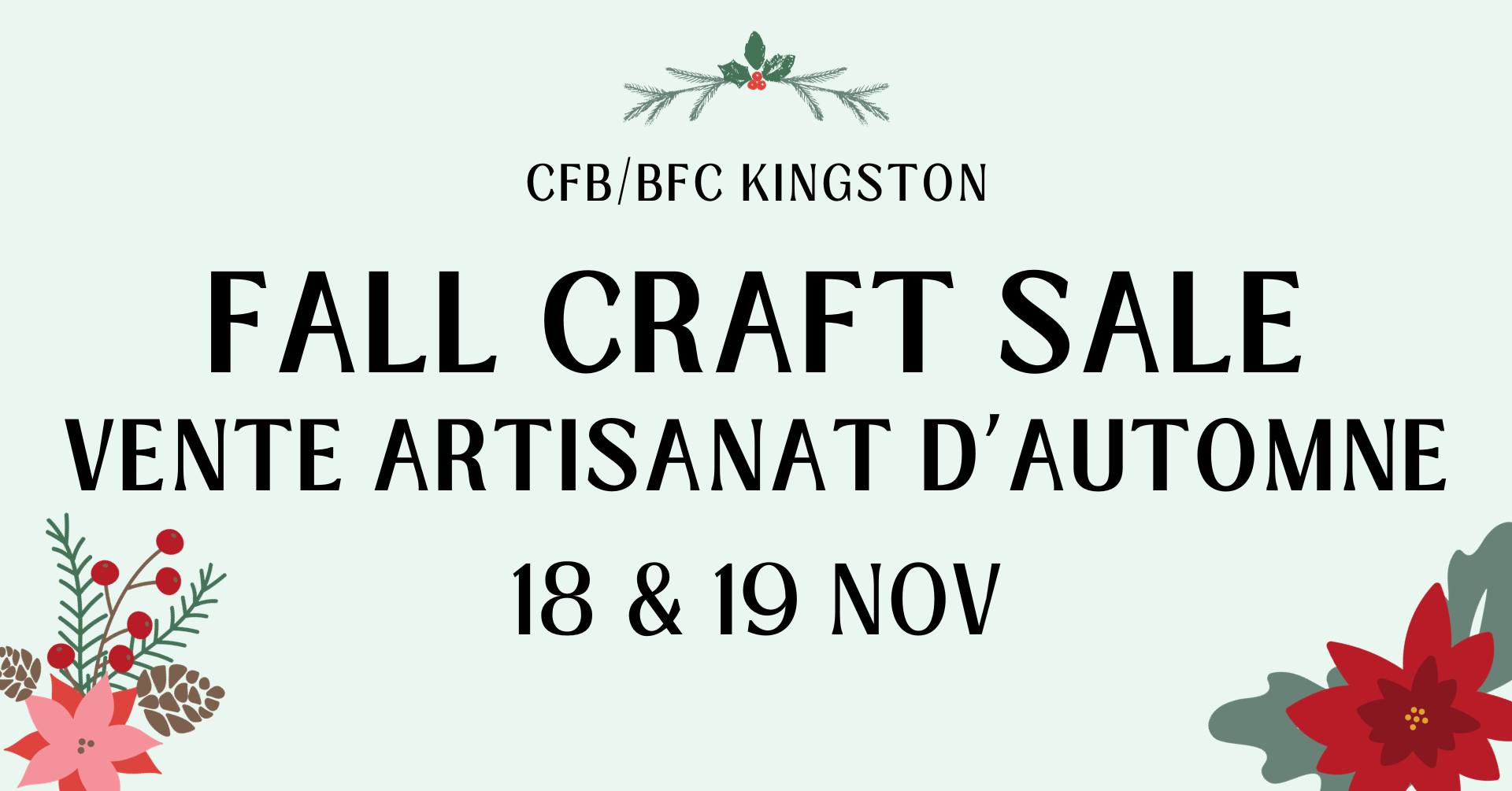 November 18 & 19, 2023, 10am – 3pm
CFB Kingston Fall Craft Sale @ Thompson Drill Hall, CFB Kingston
Proceeds go toward the Military Veteran Program Plus (MVP+) *Non-perishable food items are still being collected, but will no longer be accepted in lieu of payment.
For more info: https://www.facebook.com/events/3649246478733483/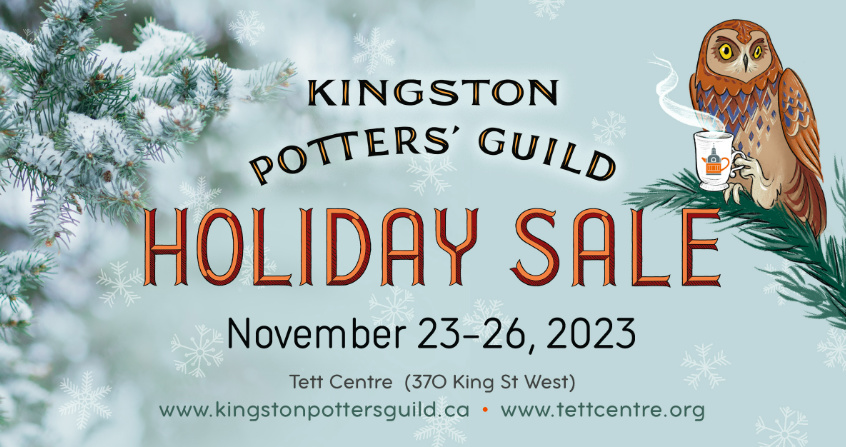 November 23, 5pm – 9pm, November 24, 10am – 7pm, November 25, 10am – 5pm, & November 26, 10am – 3pm
Kingston Potters Guild Holiday Sale @ The Tett Centre, 370 King Street West, Kingston
The annual holiday sale of the Kingston Potters' Guild, one of the oldest pottery guilds in the province of Ontario, a not-for-profit organization serving the Kingston community. We encourage people to bring their own reusable bags.
For more info: https://kingstonpottersguild.ca/index.php/sales-exhibitions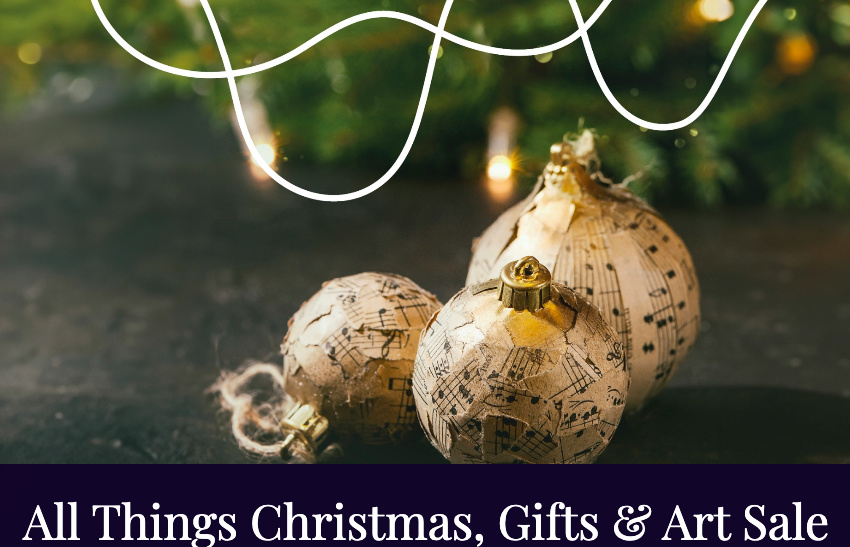 November 24, 4pm – 8pm, November 25, 10am – 4pm & November 26, 10am – 2pm
All Things Christmas, Gifts & Art Sale @ Kingston Symphony Warehouse, 785 Sir John A. Macdonald Blvd. Unit 7A, Kingston
You'll find items such as jewelry, candles, and decorations in great condition. We also have a fine selection of original paintings and good reproductions, artisanal pottery and woodworking gifts. Toys for the kids? We've got some of those too! The All Things Christmas, Gifts & Art Sale is a fundraising event run by the Kingston Symphony Volunteers in support of the Kingston Symphony.
For more info: https://www.kingstonsymphony.ca/events/all-things-christmas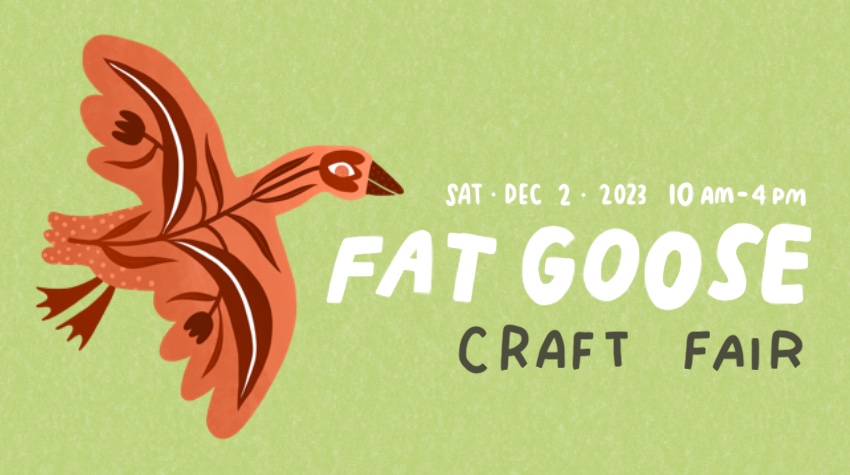 Saturday, December 2, 2023, 10:00am – 4:00pm
Fat Goose Craft Fair @ Grant Hall, Queen's University, 35 University Avenue, Kingston
The fair is juried according to the following criteria: work should be local, represent unique and original ideas, add to the diversity in products available at the fair, and demonstrate depth of process and high quality of finish. The Collective aims to enrich the local economy with art and fun, creative and community-minded events while partnering with local community groups.
For more info: https://www.fatgoosecraftfair.com/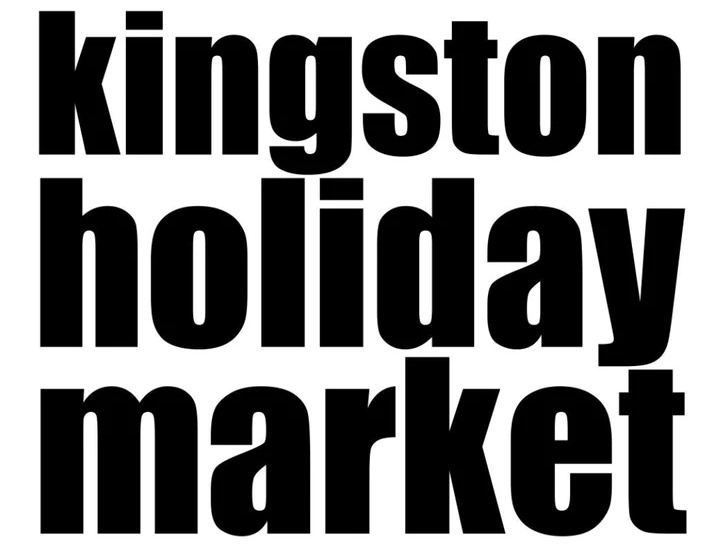 December 2-3, 9-10, 16-17, 2023, 11am – 4pm
Kingston Holiday Market @ The Tett Centre, 370 King Street West, Kingston
Local artisan market. Their goal is to create simple & accessible ways for you to support your favourite local artists & makers.
For more info: https://kingstonholidaymarket.com/pages/khm-at-the-tett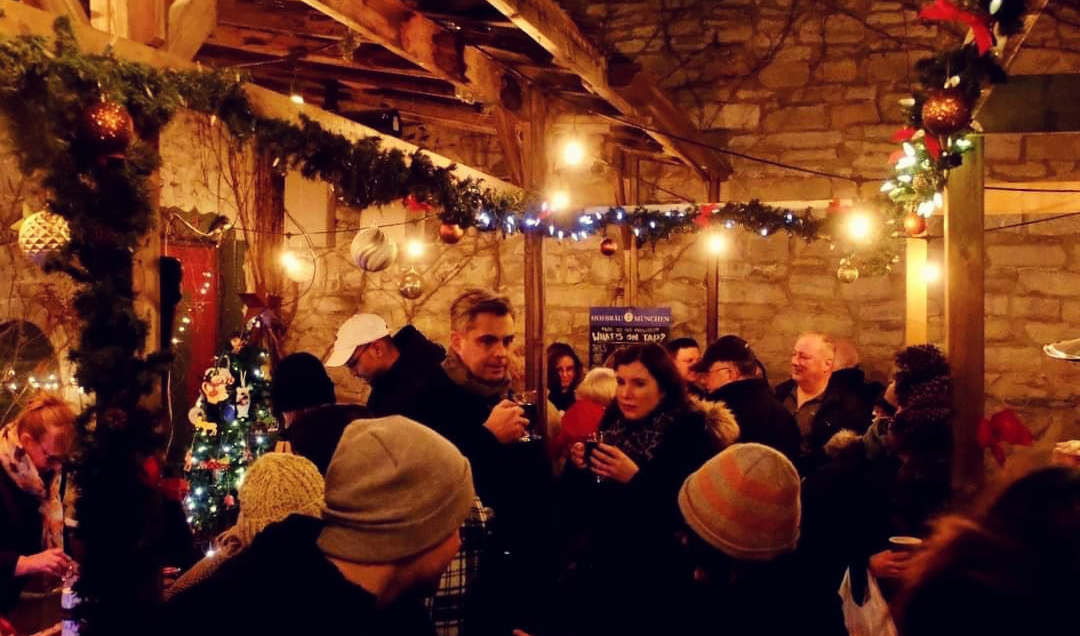 Sunday, December 3, 2023, 3pm – 9pm
German Christmas Market @ Amadeus Cafe, 170 Princess Street, Kingston
Annual German Christmas market. sip a mug of Gluhwein, enjoy a currywurst or pretzel and browse the offerings of local artisans. From homemade stollen and traditional lebkuchen herzen to fresh baked goods and crafts this is always an event that should not be missed. Please bring along 1 or more non perishable food items as your admission to our German Christmas market.
For more info: https://www.facebook.com/events/644501041148093/
Lyndhurst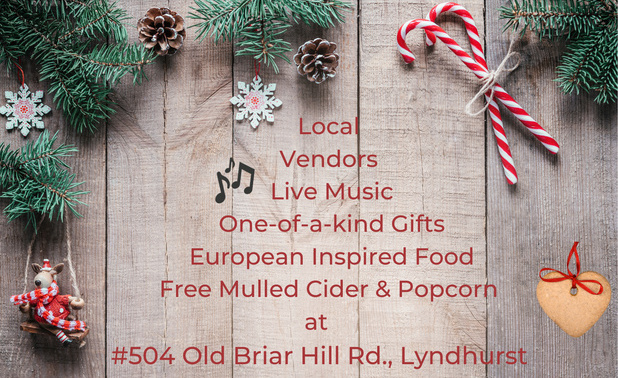 November 25 & 26, 2023, 11am – 3pm
European Style Christmas Market @ Furnace Falls Farm, 504 Old Briar Hill Road, Lyndhurst
Local vendors, live music, one of a kind gifts, European inspired food, free mulled cider & popcorn and more.
For more info: https://www.furnacefallsfarm.com/events.html
Napanee
Saturday, November 18, 2023, 10am – 3pm
Indoor Holiday Market @ Banquet Hall, Strathcona Paper Centre, 16 McPherson Dr, Napanee
For more info: https://www.greaternapanee.com/en/live-play-and-discover/events-and-festivals.aspx?_mid_=10401#Indoor-Holiday-Market 
Westport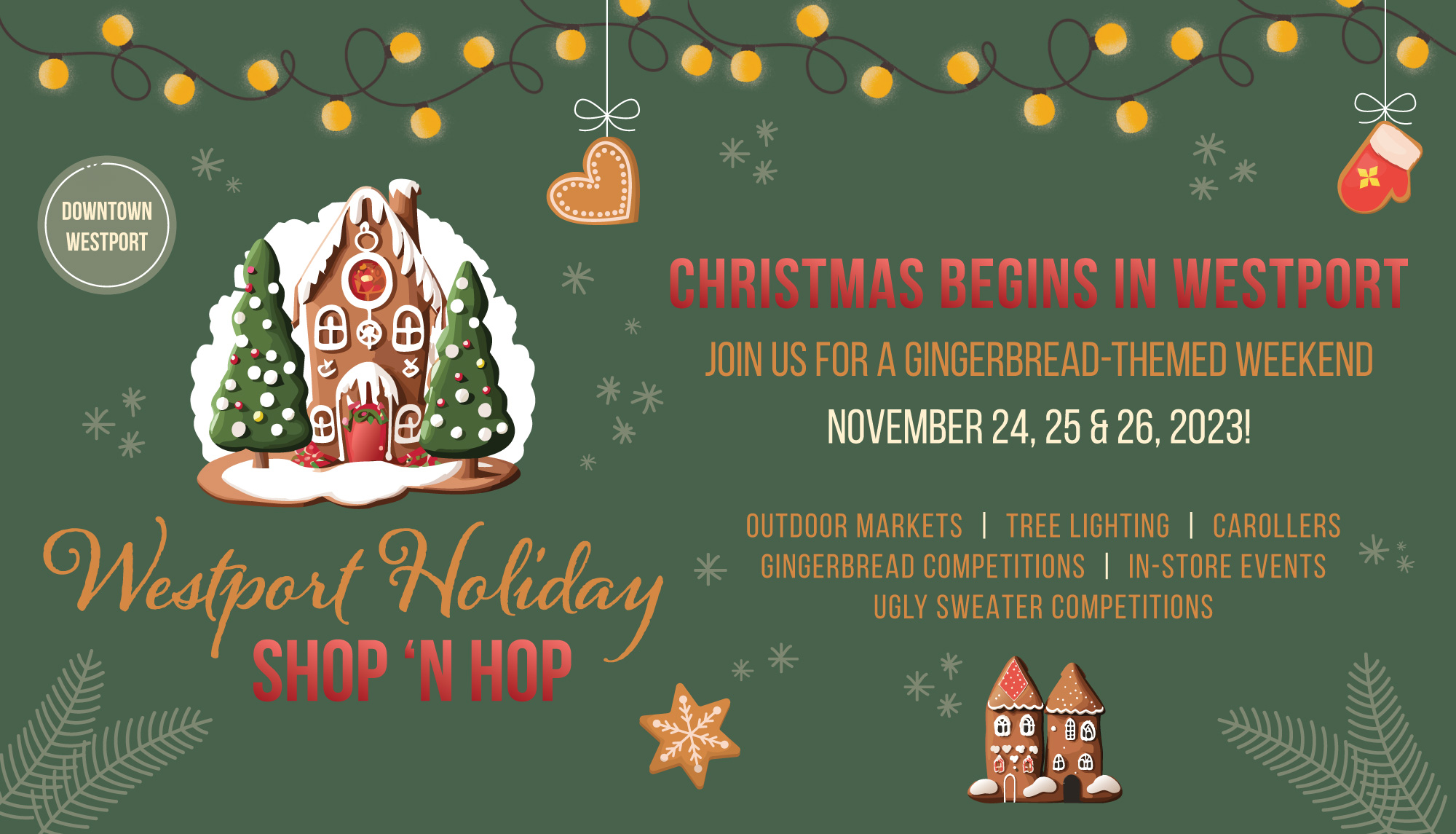 November 24, 25 & 26, 2023
Westport Holiday Shop 'n Hop @ Downtown Westport
Outdoor markets, tree lighting, carollers, gingerbread competitions, ugly sweater competitions, in store events, library holiday market
For all of the info about what's going on when: https://www.whatsonwestport.ca/christmas-begins-in-westport/