While the media is full of stories about falling prices, the Kingston and Area real estate market continues to grow by double digits. In September, active listings declined by 32.7% (compared to September 2020) resulting in a drop of 25.4% in the number of homes sold. Low supply and high demand led to a 21.1% increase in average prices.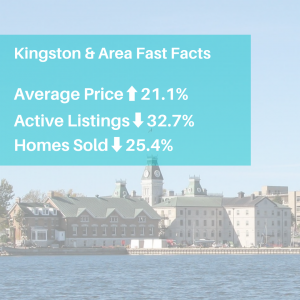 Year to date, average residential prices in the Kingston and Area Real Estate Board have increased by 28.2% over 2020 and 49.0% over 2019. If you bought your home 7 years ago, chances are that it has doubled in value.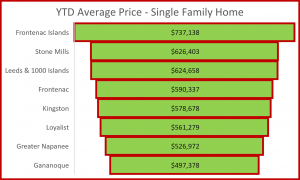 Because most properties are coveted waterfront, the Frontenac Islands enjoy the highest average prices at $737,138. Gananoque continues to provide the best value with average prices of $497,378. However, buyers are realizing that Gananoque is a great community and prices have grown by 43.3% year to date. Not surprisingly, rural properties are increasing in value as buyers migrate from the city. For example, since 2021, property values in Stone Mills have increased by 58% while values in the city have grown by 25.3%.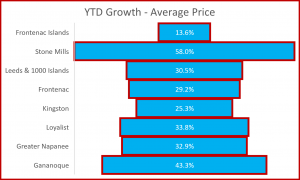 Statistics are great in helping us understand overall market trends but every home has unique features and benefits. Are you curious about the current value of your home? Follow this link to request your FREE home valuation.