"Number 1 on our list, it must be waterfront!"
As REALTORS® in Eastern Ontario, we hear this a lot! Whether looking for a cottage or a year-round home, many of our clients are dreaming of waterfront living.
Our first question is "what's your waterfront style?" This conversation helps us to home in on the perfect properties for our clients. So, what's YOUR Waterfront Style?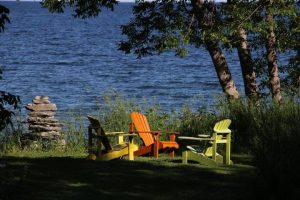 "I Just Like to Watch"
Your perfect waterfront moment is sitting on the deck, with your favourite beverage, and watching the ducks and boats sail by. If you need to get wet, you'll take a shower.
If this is your waterfront style, you are in luck! Most buyers want level waterfront access so that they can easily access the water. This makes these properties very popular (read – expensive). Many properties are listed as "waterview" – lower prices and lower taxes. If you just want to enjoy a serene view and don't need level access, you might find properties that are more affordable and with less buyer competition.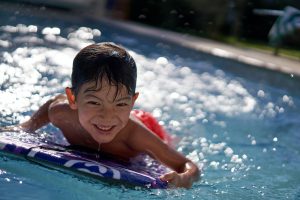 "Surf's Up Dude"
You live in a wetsuit. Your perfect day is kite-boarding, sail-boarding, and boogie-boarding. You have a tan only on your face, your hands, and your feet.
If you need big waves, you need to live near the shore of Lake Ontario. But really, do you need to own waterfront? Maybe you just need a public access point. Either way, Kingston and area is a boarder's paradise.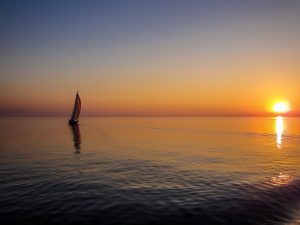 "Sailing, Takes Me Away…"
Your dream home is a boat…but you need a place to tie up and do the laundry.
We understand – the boat is your mistress, and she must have a happy home. Do you want to dock, have a mooring, or just be close to a marina? The most important question – what's her name?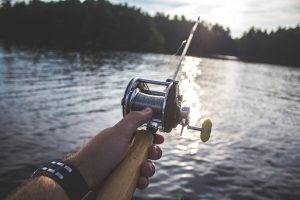 "Gone Fishing"
Does your waterfront dream include catching breakfast, lunch, and dinner?
Kingston and Area lakes and rivers offer some of the best fishing in Ontario. Before we start looking for the perfect home, let's find the perfect fishing spot. Top Fishing Spots Around Kingston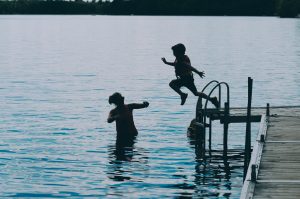 "Family Fun Day"
Your best day is surrounded by friends and family. You've got the boat, kayak, and jet ski ready to go. The cooler is on the dock, the kids are jumping on the floating trampoline, your feet are buried in sand, you are ready to set off fireworks at dusk and light a campfire for S'mores.
Yup, you're a Canadian! The good news is that it is still possible to find an affordable cottage in the Kingston Area. The bad news is the secret's out. This "traditional" cottage /home is the most sought after. Late summer and early fall is the perfect time to find your family cottage. Unicorn Alert – new boat houses are rarely approved by the local Conservation Authorities. If you are looking for a cottage with a boathouse, be prepared for fierce competition!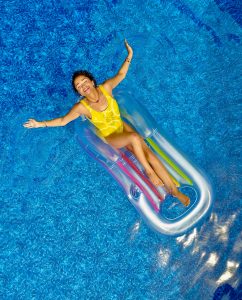 "Eeeek, What was that?"
If you, like the author, do not want to share the water with algae, weeds, snakes, fish, or turtles, your perfect waterfront property is a house with a pool!
No need for shame. Imagine crystal clear, 75-degree, chlorinated (or salt) water – only steps away from a bathroom. I'm with you sister – you are the true water warrior! Just make sure you have a friend with a boat.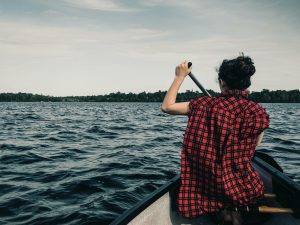 So, what's your Waterfront Style? Drop us a note – Let's talk about making your dreams come true!